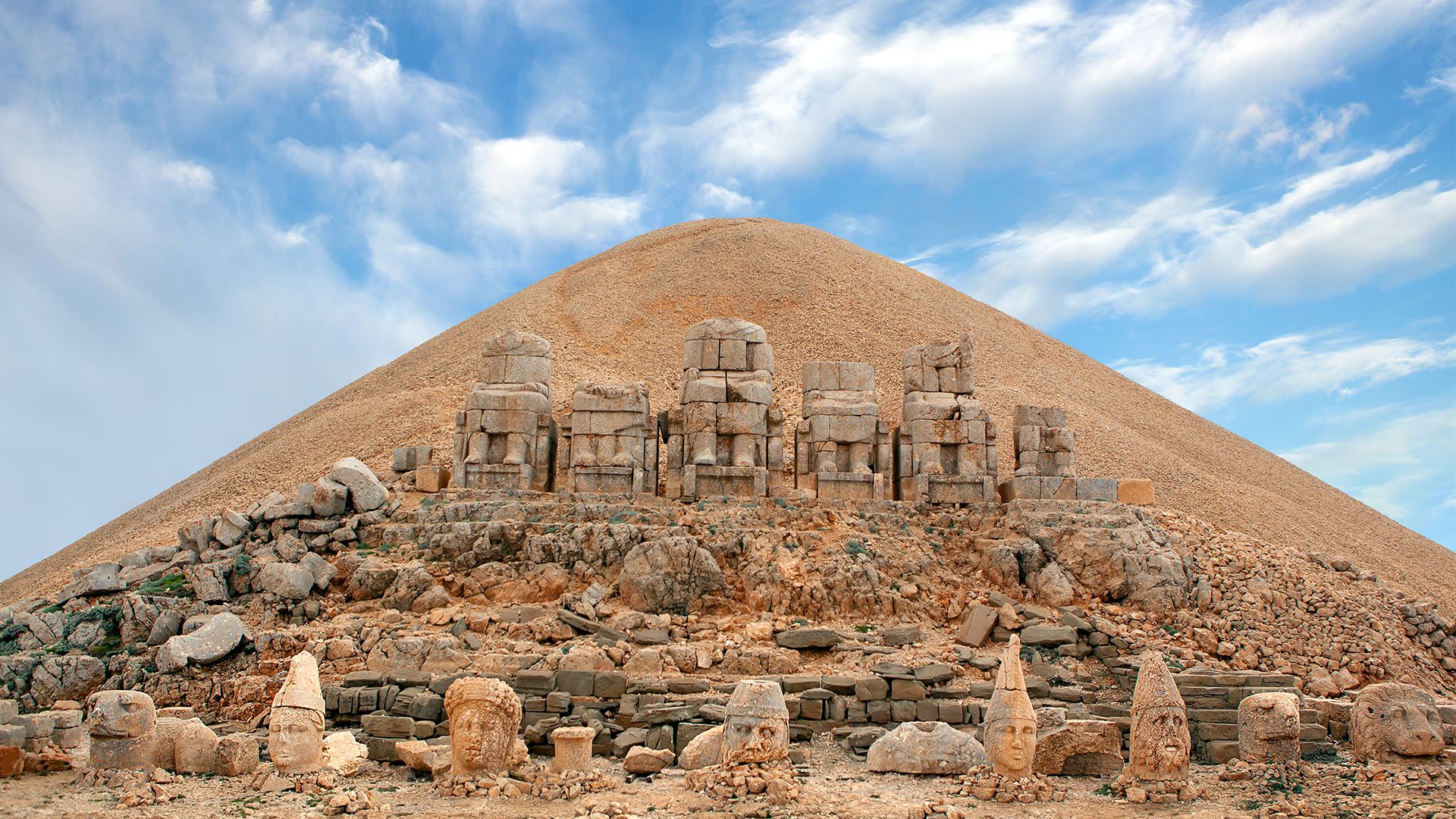 Nemrut Tours
Enter your dates to find available activities
We have great travel tips just for you
Sign up for inspiring travel news.
By signing up, you agree to receive promotional e-mail. You can cancel your subscription at any time. To learn more, read our privacy statement
Nemrut Mountain
Nemrut in Adiyaman Kahta district in the 2150 meters high mountain that has reigned on the slopes Commagene King 1st Antiochus gods and ancestral graves, which was built to show his gratitude to is one of the most magnificent ruins of Hellenistic monumental sculptures and unique views. Monumental sculptures are spread to the east, west and north terraces. The eastern terrace is the sacred center and therefore the most important statues and architectural remains are found here. The well preserved giant statues are made of limestone blocks and are 8-10 meters high. The tomb of the king has yet to be discovered, although its existence is known.
Useful İnformation
Do I need a Tour Guide
Yes
How to go?
Transportation
What people saying about Adıyaman