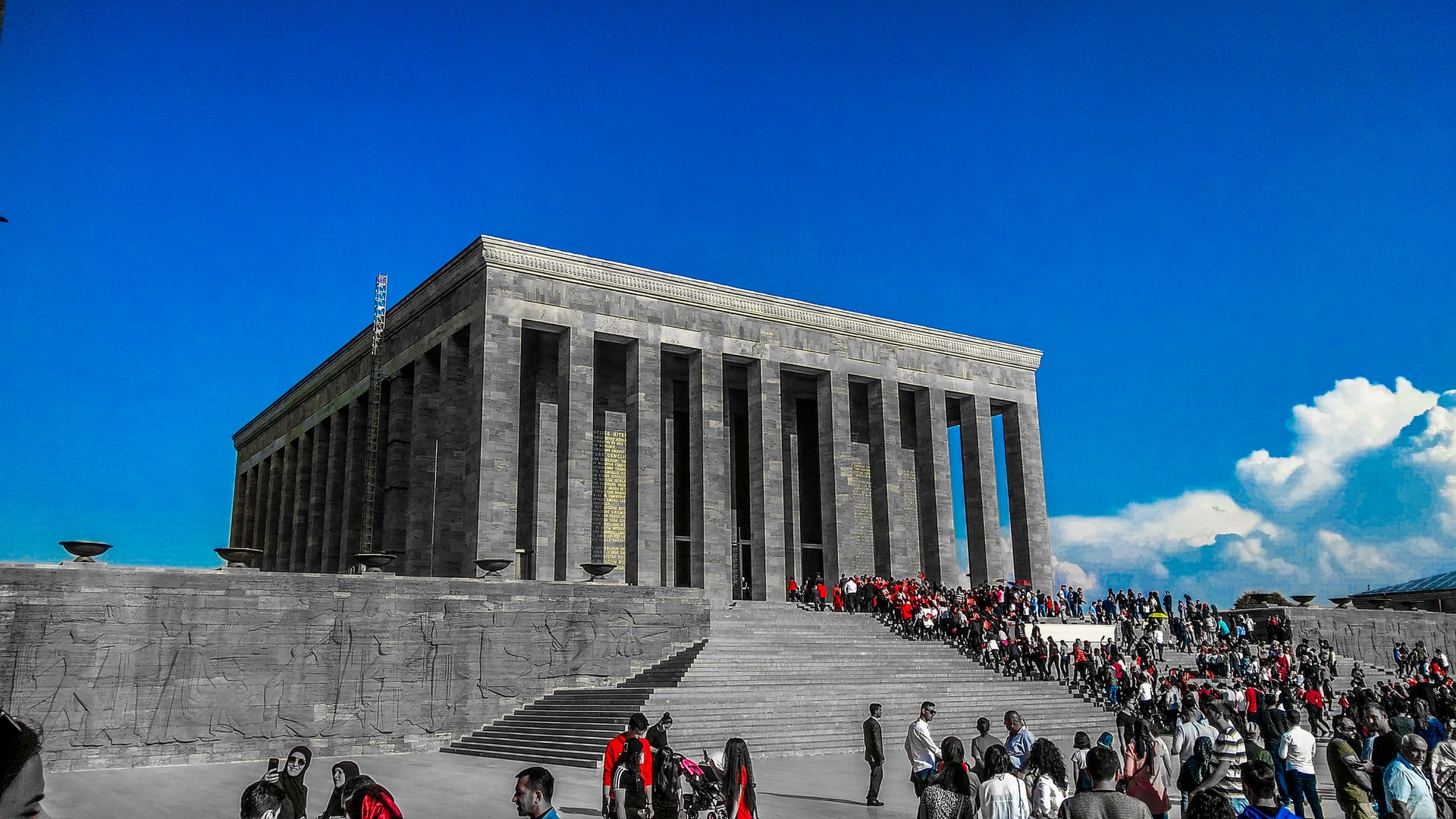 Ankara Tours
Enter your dates to find available activities
We have great travel tips just for you
Sign up for inspiring travel news.
By signing up, you agree to receive promotional e-mail. You can cancel your subscription at any time. To learn more, read our privacy statement
History of Ankara
As a result of archaeological excavations in and around Ankara, it goes back to the Hatti Civilization in the Bronze Age. In fact, tools dating from the Chipped Stone Age were unearthed. It is believed that the first settlement center in the region was founded during the Hittites, which provided the first political unity in Anatolia in the 2000s before Christ. BC VIII. century, Phrygians passed into the hands, BC. VIII. In the 17th century, the Phrygians became dependent on the Lydians. Located on the King's road between Sardis in Western Anatolia and Susa in Iran, Ankara became an important accommodation and trade center during the Persian period.
Mausoleum
Turkish War of Independence and the Turkish Revolution of the major leaders of the founding of the Republic of Turkey, Mustafa Kemal Ataturk, the war that the entrance to the independence of the Turkish homeland and the Turkish nation with the reforms carried out in order to reach the level of contemporary civilization past life of 57 years has continued and the Great Leader November 10, 1938 ' in eternity.
Mustafa Kemal Ataturk, to make Turkey a member of contemporary civilization with all its institutions, it has been a great leader in the history of mankind goods. The idea of making a mausoleum to represent his greatness in every aspect and to reflect his principles and revolutions and his thoughts towards modernization emerged as the common desire of the Turkish nation in the deep sorrow of losing Atatürk.
Useful İnformation
Do I need a Tour Guide
Yes
How to go?
Transportation
What people saying about Ankara